Well,
As a general rule I can see your point of view. And for the younger experter (second, first is obvious) pic I think I can *see* what you mean.
But are you seeing something in Suzy's posted pics specifically?
Per wiki, Susan Sarandon was born 1946, Suzy Amis 1962. Women-wise, they are both past their prime.
In your opinion, at what age (of birth) did the bitchy look become the norm?
Heres a more recent pic, though I have no clue from when...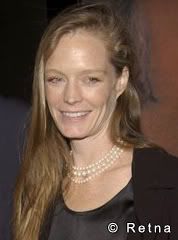 The bitchy look seems to me simply a manifestation of "Its all about me!" With the chin jutting pose. Or the absence of clear signals of demureness, like bowing the head a bit, coy smiling etc.